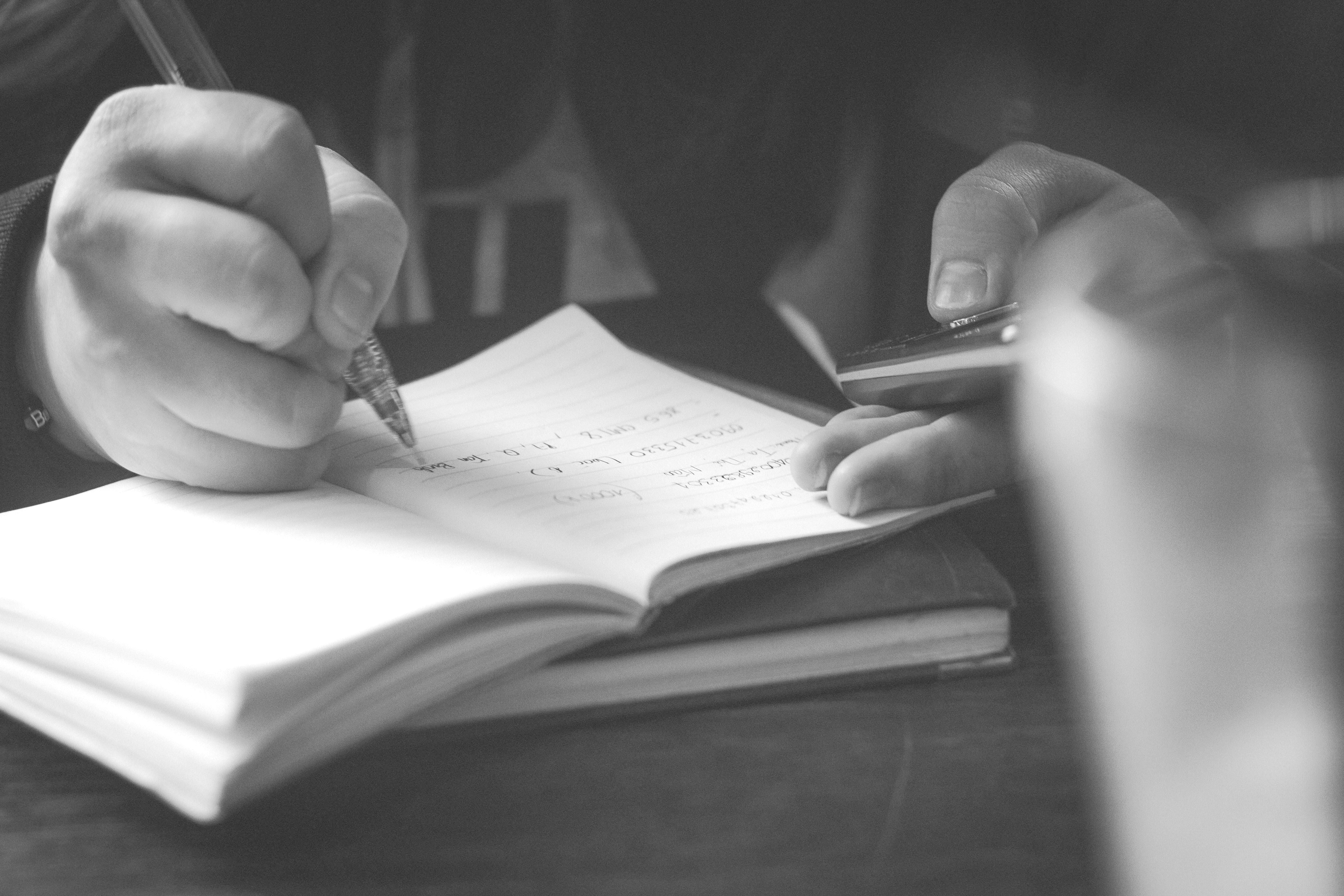 Publishing

… aims at sharing knowledge. It is certainly good to have ideas, know-how or any kind of expertise. However, even the best ideas can not unfold its full capacity if not being shared. Hence, publishing my ideas, concepts and even visions became over the years more and more a passion to me. It started around the same time as my career as an adjunct lecturer. Meanwhile, the list of publications became over the years pleasantly long.

Book Series
Glatte, T. & Kreeb, M.: Studien zum nachhaltigen Bauen und Wirtschaften. Springer Vieweg, Wiesbaden. Electronic ISSN 2731-3131


Books


Glatte, T. (2023) Location Strategies - International Site and Facility Planning as part of Corporate Strategies (English language). Springer Vieweg, Wiesbaden. ISBN 978-3-658-42416-9
Haffner, J., Falter, L., Glatte, T. (2023) Einfluss der immobilienwirtschaftlichen Qualität auf den Arbeitserfolg im Homeoffice. Springer Vieweg, Wiesbaden. ISBN 978-3-658-42332-2
Glatte, T. (2021) Corporate Real Estate Management (English language). Springer Vieweg, Wiesbaden. ISBN 978-3-658-32222-9
Glatte, T. (2019) Corporate Real Estate Management (German language). Springer Vieweg, Wiesbaden. ISBN 978-3-658-26860-2
Glatte, T. (2017) Kompendium Standortstrategien für Unternehmensimmobilien - Die Standortplanung als Teil der internationalen Unternehmensführung. Springer Vieweg, Wiesbaden. ISBN 978-3-658-12156-3
Glatte, T. (2014) Entwicklung betrieblicher Immobilien - Beschaffung und Verwertung von Immobilien im Corporate Real Estate Management. Springer Vieweg, Wiesbaden. ISBN 978-3-658-05686-5
Book Contributions & Book Chapters


Christmann, B.; Glatte. T. (2022) Corporate Real Estate Management in der
Transformation von Wirtschaft und Gesellschaft. In: Pfnür, A. et al [eds.]: Die Transformation der Immobilienwirtschaft, Springer Fachmedien, Wiesbaden, p. 157 - 175. ISBN 978-3-658-35363-6_9
Glatte, T. (2018) Governance versus Operations – Organisationsentwicklung im betrieblichen Immobilienmanagement. In: Bogenstätter, U. [ed.]: Immobilienmanagement erfolgreicher Bestandshalter, DeGruyter Oldenbourg, Berlin, p. 387 - 404. ISBN 978-3110478365
Glatte, T.; Schneider, D. (2017) Nachhaltiges Gebäudemanagement. In: Mösle, P. and Altenschmidt, S. [eds.]: Praxishandbuch Green Building – Nachhaltige Bestands- und Neubauten. De Gruyter, Berlin, p. 405 - 421. ISBN 978-3110275179
Glatte, T. (2015) Steuern oder gesteuert werden – betriebliche Immobilien-Managementsysteme. In: Zeitner, R. and Peyinghaus, M. [eds.]: IT Management Real Estate, Springer Vieweg, Wiesbaden, p. 139 - 161. ISBN 978-3-662-47716-8
Glatte, T. (2013) Ansiedlungskriterien von Industrieunternehmen. In: IVD [eds.]: Jahrbuch der Immobilienwirtschaft, IVD, Berlin, p. 58 – 64. ISBN 978-3-944656-00-7
Papers in Scientific Journals (peer-reviewed)


Glatte, T. (2019) Development of CRE data systems: A case study for heterogeneous property portfolios. Corporate Real Estate Journal, Vol. 8, No. 3, Henry Steward Publications
Glatte, T., Schneider, D. (2016) Corporate Real Estate Portfolio Management: A strategy- and sustainability-based approach for heterogeneous industrial portfolios- Corporate Real Estate Journal, Vol. 6, No. 1, Henry Steward Publications
Glatte, T. (2015) Location Strategies: Methods and their methodological limitations. Emerald Publications, Journal of Engineering, Design and Technology (UK), Vol. 13, Issue 3. ISSN 1726-0531
Glatte, T. (2014) International Manufacturing Site Selection (Part II): A Case Study. Corporate Real Estate Journal, Vol. 4, No. 1, Henry Steward Publications
Glatte, T. (2014) International Manufacturing Site Selection (Part I): A Comprehensive Site Analysis Model. Corporate Real Estate Journal, Vol. 3, No. 4, Henry Steward Publications
Erneker, S., Glatte, T. (2012) Sustainability Policies For Industrial Corporation's Real Estate Management – A Case Study. Corporate Real Estate Journal, Vol. 2, No. 2, Henry Steward Publications
Articles in Scientific Journals (not peer-reviewed)
Glatte, T. (2020) My home is my castle: An experiment-based home office analysis during COVID-19. Corporate Real Estate Journal, Vol. 10, No. 1, Henry Steward Publications
Glatte, T. (2018) CRE 4.0—where vision meets tradition. Corporate Real Estate Journal, Vol. 7, No. 4, Henry Steward Publications
Glatte, T. (2014) Editorial. Corporate Real Estate Journal, Vol. 4, No. 1, Henry Steward Publications
Glatte, T. (2013) CREM in Corporate Strategies. The Leader, Vol. 12, No. 3, CoreNet Global
Glatte, T. (2009) Asset Management von Immobilien – zwei Seiten einer Medaille. Wissenschaftliche Zeitschrift EIPOS, Vol. 2, No. 1, 2009, Expertverlag, Renningen ISBN: 978-3-8169-2949-9
Glatte, T. (2005) Grundstückserwerb in der VR China - Aktuelle Problemstellungen für ausländische Investoren bei der Standortsuche und Ansiedlung. Grundstücksmarkt und Grundstückswert, Vol. 16, No. 03, Wolters Kluwer
Other Publications & Articles


Christmann, B., Glatte, T. (2017) Bloß nicht nur auf der Digitalisierungswelle reiten. Immobilienwirtschaft, issue 6/2017
Glatte, T. (2013) The Importance of Corporate Real Estate Management on Corporate Strategies (White Paper). CoreNet Global Industry Tracker, Vol. 4, No. 3, CoreNet Global
Glatte, T. (2012) Betriebsimmobilien im Markttest. Immobilienmanager, issue 11/2012
Glatte, T. (2012) Der Einfluss des Corporate Real Estate Managements auf die Unternehmensstrategie. Immobilien & Finanzierung, Vol. 63, No. 07
Glatte, T. (2008) Vormarsch ins Hinterland. CheManager, No. 07
Glatte, T. (2004) How to establish and manage Chinese industrial assets. Site Selection Magazine, Vol. 49, No. 4, Conway Data Inc.